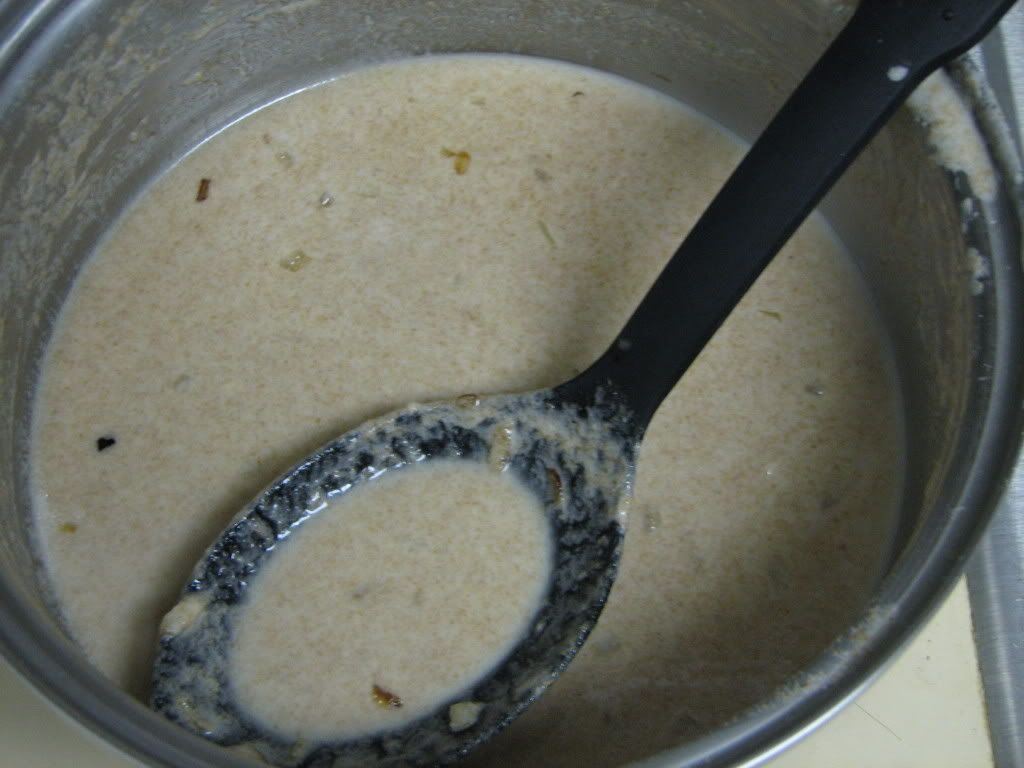 Lakshmi Puja
is celebrated in almost every home in West Bengal right after Durga Puja. This is a special day when different types of food are offered to the Goddess. One of them is
Payesh
or Payasam as it is known throughout India. Though many people prepare it with vermicelli, we prepare it with rice on this special occasion.
Here's a little bit different way of preparing this traditional dessert:
Ingredients
: Basmati rice 100 grams, Milk 2 liters, Raisins 50 grams, Sugar 500 grams, Cashew nuts 50 grams, Pistachio(few), Ghee 1 tsp, Cardamom 3/4.
Procedure
: Soak the rice and raisins separately for half and hour. In a hollow bottomed pan, heat the ghee and add the cardamoms. Now add the rice and stir lightly. Add milk. Now keep on stirring till it becomes thick. Then add sugar, raisins, cashew nuts, and when it becomes thick, remove it from flame. When it cools down, garnish with pistachio.