How to stay cool and fit in summer? Million dollar question! As soon as summer arrives, we panic and start changing our daily food habit, minimize intake of eggs, meat, fried and other high calorie food, and do everything to stay cool and energized. Personally, I hate summer, irrespective of whatever seasonal delicacies it has to offer:) I cannot withstand the heat and sweat and keep on finding out interesting ways to beat the sweltering temperature outside. However, considering that we cannot escape summer woes, here are some ways by which one can stay cool during this season:

Drink plenty of water and other fluids. 10-12 glasses of water is a must to stay fit and cool. Plain water is great; alternatively, water with lemon juice, sugar and a pinch of salt would work great! Fresh fruit juices, coolers, coconut water, green coconut water, aam panna, thandai, mocktails, lassi, jaljeera with a dash of lemon and mint are also wonderful refreshers and thirst quenchers! Hence, drink water and fluids as much as you can to stay cool and hydrated. However, keep intake of aerated drinks at bay, no matter how very enticing they might appear!
Include salads in your daily diet. Come up with exciting new recipes. Go for fruit salads, if you like them. Salads are a great way to spice up summer and keep you fresh and rejuvenated day long!
Exercise. Regular workouts are a surefire way to stay cool and fit, even during summers. Yoga, gymming, pilates, freehand exercises, swimming, kickboxing, walking, jogging, aerobics...just do it! Find your way to unwind. Choose the one that interests you. If you love sports, go for it. Regular exercising would flush out toxins from your body and keep you fit, energized, cool and confident. Combine workouts with deep breathing, meditation and pranayama for that extra zing!
Mangoes are available aplenty this season. Include ripe or green mangoes in your diet. Lots of lovely recipes can be prepared with this delicious fruit, so make the most use of it.
Keep lots of curd, lemon juice, watermelon, pineapple, cucumbers, neem, gourds, bitter gourds, pumpkins, spinach, drumsticks, green chilli, sweet potato etc. in your daily diet.
Cut down on deep fries, meat, eggs, high protein and high calorie food, alcohol, soft drinks, junk food, salt, oily and fatty food, barbecued and roasted food. Eat food that is easy on your stomach.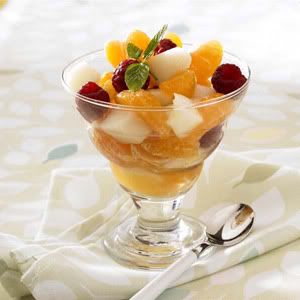 Keep summer heat at bay...more coming up in next!