Some more tips to beat the heat this season!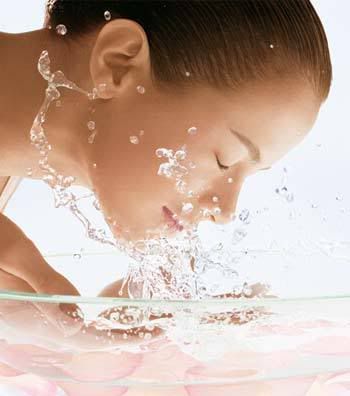 Take at least 2-3 showers a day to stay cool. Add few drops of eau de cologne or fragranced essential oil in your bathtub or bucket water like peppermint, rose, sandalwood, lavender, ylang-ylang or jasmine to feel fresh and energized throughout the day!
Create a soothing ambience in your bathroom. Light some scented candles, put on some light music and soak yourself in a tub of cold water for that ultimate relaxing effect. Use a loofah/scrubber and a soft, moisturizing bodywash to exfoliate dead cells off your skin. Sweat and extra secretion of sebum during summer makes our skin appear dull and lifeless. Exfoliate 2-3 days a week to reveal a radiant and youthful skin free from pimples, blackheads and pigmentation.
Avoid spicy and heavy meals. Instead take lesser proportions of healthy food in short intervals to stay fit and active throughout the day. It is imperative to keep a light stomach during summers to keep lethargy at bay. Do not forget to drink plenty of water, fresh juices and lime water.
Wear loose, natural fabrics and light colors to look and feel fresh. Dark colors absorb more heat. Stick to cotton and avoid synthetics, silks and other materials.
Use a light, floral fragrance to feel fresh throughout the day. Carry one in your handbag and keep tissue papers handy to remove excess oil and sweat.
Splash your face with icy cold water whenever you can. Alternatively, you can rub an ice cube on your face for that super cooling effect.
Wear a sunscreen with SPF 30 or more during the day. If you are using makeup, apply a water-based foundation, light powder and waterproof eyeliner and mascara.
Go for a swim if you can. Swimming is a great stress buster and cools you off instantly.
Think Cool and Stay Fit!