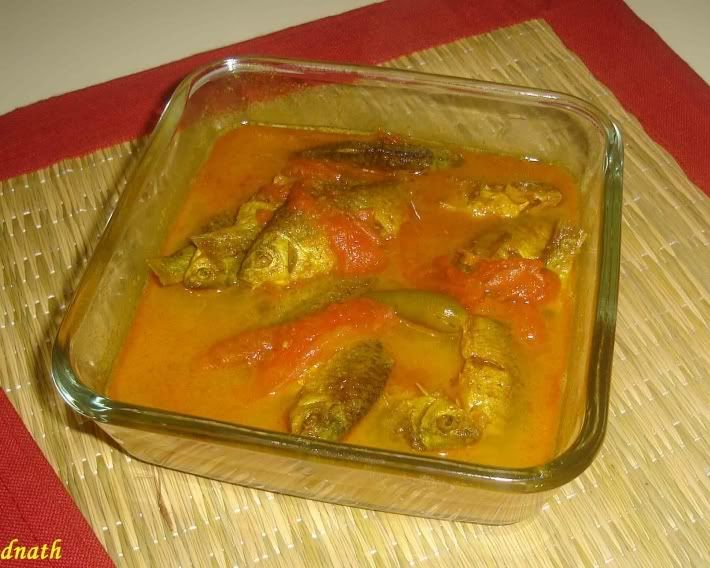 Hello everyone!
I'm back from my self-imposed hiatus, and posting after quite a long time. Blogging is such a passion for me that I cannot stay away from it for long:)
Here's a nice recipe that I would like to share with you all. It is very tasty and easy to prepare.
You will need
: Bhetki Fish(6-8 pieces), Shredded Coconut(5-6 tsp), Green Chillies 4/5, Garlic cloves 2, Coriander 1 bunch, Cooking oil 4 tsp, Turmeric(according to your need), Cumin Seeds(Jeera) 1/2 tsp, Salt to taste.
Procedure
: Wash the bhetki pieces and coat them with turmeric powder/paste and salt. Heat oil in a shallow pan and fry the pieces lightly. Now make a paste of shredded coconut, coriander, green chillies, and garlic together in a mixer. Heat oil and add cumin seeds and green chillies. Then add the paste in it. Saute properly. Add a little water. Then add salt to taste. When the entire thing comes to a boil, add the fishes. Boil for 5 more minutes. Put off the flame, but keep the pan on heat for 5 more minutes. Serve hot with steamed rice or chapati and garnish with slit green chillies, tomato slices and coriander.